Sydney Smile Care- Your Cabramatta Dentist
Locating an affordable dentist where you and your family feel comfortable is an important first step in achieving your dream smile. Sydney Smile Care is committed to providing compassionate, family-focused care in an inviting, modern environment.
Since 1989, our practice has provided comprehensive general and cosmetic dental services to adults and children. We are an award-winning dentist in Cabramatta and can provide all your oral treatment needs. Our multilingual team speaks English, Chinese, Korean, Vietnamese, Arabic and Punjabi.
Patients can find our practice at 18 Arthur Street in Cabramatta. Parking is available in a car park opposite the train station.
In addition to providing affordable dental services, we're committed to making a positive impact on the lives of others. Our dentists travel to Cambodia and Vietnam to administer complimentary dental services for those in need.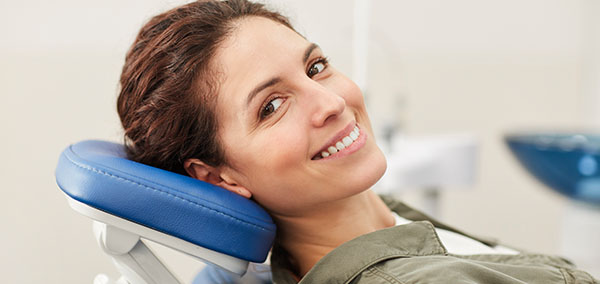 What We Offer at Our Cabramatta Dentist Practice
Whether you need teeth whitening, orthodontics or dental implants, we help you love your smile. Best of all, the whole family can come to our dentist practice in Cabramatta as we see patients of all ages. With state-of-the-art equipment and our skilled dentists, you can be confident that your smile is our priority.
General Dentistry
Our skilled dental staff have over 30 years combined experience with general dentistry including check-ups, cleanings, and dental exams, as well as more complex treatments such as mercury-free fillings, tooth extractions, and root canal treatments. We also offer preventative education to help you care for and maintain a healthy smile.
Restorative Dental Treatments
If you have lost a few teeth or have severely damaged teeth, we have a variety of tooth restoration services available including dentures, crowns, bridges, and dental implants, depending on your oral health needs.
Cosmetic Dentistry
We can help you achieve the smile you have always wanted with our advanced cosmetic dental services available at our Cabramatta dental practice. If you have minor cosmetic flaws, including discolouration, chipped teeth, or gapping, we offer porcelain and composite veneers to create an even smile. We also offer professional teeth whitening to brighten stained teeth.
Kids Dentistry
We believe that good dental hygiene starts early. We provide comprehensive paediatric dental services and education to ensure your child grows up with strong, healthy teeth.
At our practice, we understand the dentist isn't always your child's favourite place to visit. We strive to provide sensitivity and comfort to your child while at the same time, making sure they develop the right habits for long-lasting oral health.
Orthodontics
For a straight, stunning smile, Sydney Smile Care is your premier dentist in Cabramatta for traditional and modern orthodontic treatment. We provide specialised orthodontic devices, from conventional braces to clear aligners, including Invisalign and ClearCorrect, to help fix a wide range of misalignment issues.
Full Mouth Rehabilitation
Whether you have lost a full arch of teeth or have trouble with TMJ or bruxism, we can rebuild your smile and provide preventative treatment to preserve your natural teeth.
All-on-4® dental implants provide a permanent solution to missing teeth. We use some of the best modern materials by trusted brands such as Straumann, Noble Biocare, and DIO. We can also perform a complete cosmetic smile makeover if you have a special occasion coming up or you simply want the boost of confidence a beautiful smile provides.
Why Choose A Sydney Smile Care Dentist in Cabramatta?
Our fully accredited practice employs skilled and experienced dental staff to give you outstanding service. We believe in holistic dental care, so we create personalised treatment plans that restore your smile and help you to maintain proper oral health.
We use some of the latest dental technology including digital guided surgery, EMS Airflow, 3D scanning and imaging, and state-of-the-art sterilisation facilities to provide our patients with high-quality dental work that is second to none. We also aim to provide gentle treatment and procedures by offering IV sedation for anxious or nervous patients.
We offer a variety of payment methods and plans, and we offer a convenient HICAPS terminal at our Cabramatta dental practice so you can make an immediate claim to your insurance provider.
Visit Our Dentist Practice in Cabramatta
From Canley Heights to Warwick Farm, we offer you high-quality, professional dental services to enhance your smile and improve your oral health. Call us on (02) 9727 6688 to set up your appointment and begin your journey to a healthier, happier smile.
Note: Any surgical or invasive procedure carries risks.