Sydney Smile Care Dentist in Sydney CBD
Sydney Smile Care has been serving Sydney-area smiles for over 30 years, and our Sydney CBD dental practice makes it more convenient than ever for business professionals to maintain their oral well-being. Our practice is dedicated to providing our patients with empathetic, professional, and technologically-advanced dental care options.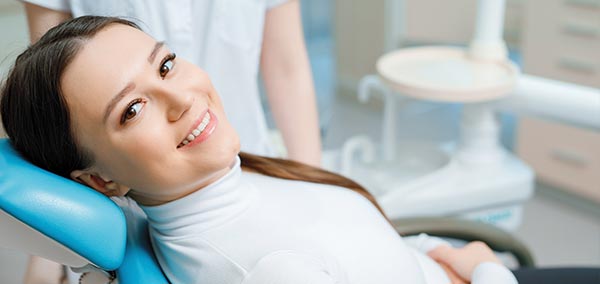 Why a Sydney Smile Care Dentist in Sydney CBD?
Generations of Sydneysiders have become lifelong patients of Sydney Smile Care. Now, there are even more reasons to trust your teeth with our experienced dentists.
Convenient location
Our dentist in Sydney CBD provides skilled and compassionate dentistry that's accessible during a lunch break or after-work errand run. Located in the business centre of the city on Bathurst Street, our Sydney CBD dentist practice is also convenient for families from Darlinghurst and Ultimo, Barangaroo, and Darlinghurst.
Find parking opposite the Town Hall station and visit our practice on the Mezzanine floor of 99 Bathurst Street, Sydney, 2000.
Family-focused
Sydney Smile care dentist in the Sydney CBD provides quality care for the entire family. Our empathetic approach that seeks holistic wellbeing sets us apart from other dental practices.
Treatments
Sydney Smile Care prides itself on being a one-stop-shop for the dental needs of your entire family. We take care of general cleanings and preventative care, wisdom teeth removal, teeth grinding prevention, and tooth fillings, as well as kids' dentistry.
Additionally, our practice treats gum disease and provides dentures or dental implants. Our cosmetic dentistry division performs veneers, crowns, and bridges. Our orthodontic specialist can improve teeth alignment for a healthy smile.
Technology
Our dental facilities use modern dental science and cutting-edge technology to achieve great dental results. We use 3D CBCT technology for 3-dimensional imaging of teeth, nerve pathways, bones, and soft tissues with one quick scan.
We also keep digital records of your teeth to track changes, take preventative measures, and inform treatment options.
Experienced Dentists
Our team of dental hygienists, specialists, and dentists in the Sydney CBD have the training and experience to protect and correct your dentition. Our professionals work to incorporate prevention, treatments, and education into a lifelong dental plan to promote lasting oral wellbeing.
What We Do
Our Sydney CBD dentist practice offers a wide variety of services from general check-ups and cleanings to oral surgery. We use state-of-the-art techniques and equipment to ensure we provide the excellence of modern dentistry.
Techniques
With the help of our dentist in Sydney CBD, you can achieve a brighter smile with take-home or in-chair teeth whitening. We work with Opalescence, Zoom, and PolaWhitening to achieve excellent results.
Straighter smiles can be achieved with conventional orthodontic braces or discrete, clear aligners from our dentist in Sydney CBD.
Sydney Smile Care Background
Our award-winning dental practice will never stop working to provide our patients with the best possible care.
Our History
Sydney Smile Care opened its first dental clinic in Cabramatta in 1989; the quality and personalisation of our dental care services helped our practice become a leader in Sydney, and we have since opened clinics in Burwood, Campbelltown, and Sydney CBD.
Sydney Smile Care Now
With 10 dentists, 10 dental assistants, 2 dental hygienists, and a certified specialist, Sydney Smile Care is a robust practice that retains a personal approach.
We stay up-to-date on modern dentistry and attain affiliations with the leading brands in dental technologies.
Sydney Smile Care Cares
We pride ourselves on taking a caring approach to dental medicine. Our dentists speak six languages and can connect with patients regardless of their backgrounds.
The Sydney-area is our home, but we expand our scope of dental care by working with the AHA humanitarian service to help our professionals travel to Cambodia and Vietnam. There, they administer gratuitous dental procedures to help dentally underserved communities enjoy the benefits of healthy smiles.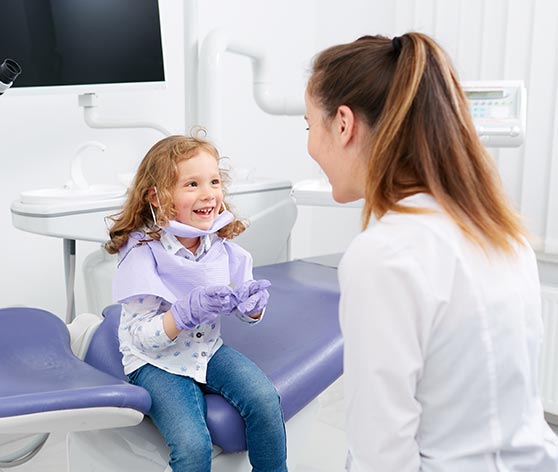 Visit Our Dentists in Sydney CBD
We hope to see you soon at our Sydney CBD located dental practice so we can take the necessary steps toward lifelong oral health together. Our talented team and modern facility will work to provide the smiles you and your family deserve.
Call us on (02) 9267 8818 to book an appointment. Our friendly and experienced staff are happy to speak with you about how we can work together to reach your dental goals.