For a Straight Smile, Choose Clear Correct in Burwood
Everyone wants to have a smile they can be proud to show the world. If you have crooked, crowded, or gapped teeth, you may have considered orthodontic intervention to improve your smile. Clear dental aligner trays use the latest technology to gently shift your teeth into the correct position.
At Sydney Smile Care, our certified orthodontist can help you find the right ClearCorrect system in Burwood NSW for your smile.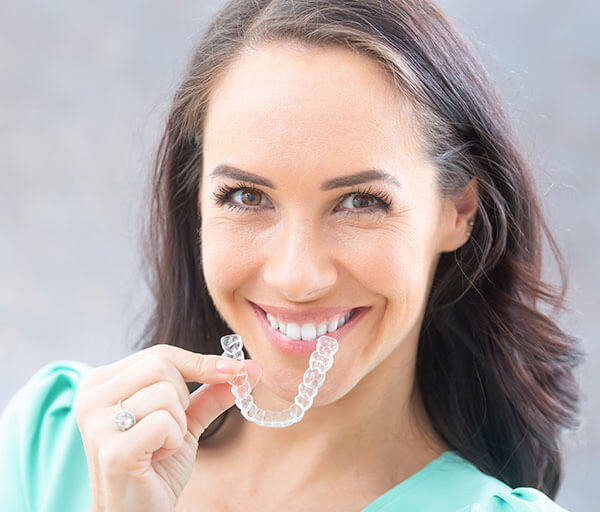 What Dental Issues Can Invisible Aligners Correct?
Clear aligners are an effective treatment for a wide range of dental issues from minor gaps to complex misalignment cases. Some of the problems clear aligners can correct include overbite, underbite, crossbite, mild-to-severe crowding, gapped teeth, orthodontic relapse, and jaw misalignment.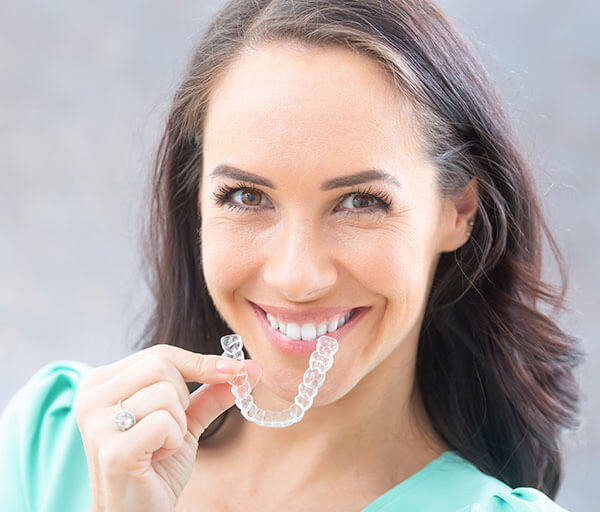 How Do Clear Aligners Work?
Clear aligners work by applying consistent, gentle pressure to your teeth to encourage them to conform to the shape of the tray. As you change the trays, your teeth are gradually realigned to give you a beautiful, straight smile.
Clear Aligners: The Procedure
The process begins with a digital scan of your teeth using state-of-the-art 3D scanning technology. This data is then put into a software program that allows your orthodontist to map out the course of your treatment. The treatment plan is then sent to an off-site laboratory where your series of clear dental aligners are made.
At your next session, your dentist shows you how to insert the ClearCorrect clear aligners and give you instructions about when and how to change the trays, as well as care and maintenance directions.
Simply change the trays with the next set in the series as recommended by your dentist, and look forward to a straighter smile.
Why Choose Clear Aligners?
Compared with traditional teeth straightening devices, clear aligners such as ClearCorrect are almost invisible when worn to give you confidence in social and professional situations.
They are also less disruptive to your lifestyle because they are removable and only need to be worn for a minimum of 22 hours per day. This means you can remove your aligners to eat and brush your teeth so there is no need to modify your diet or oral health routine.
Clear aligners are comfortable to wear and won't irritate the soft tissue inside your mouth or affect your speech.
For Affordable Teeth Straightening, Get Clear Correct in Burwood
At Sydney Smile Care, we are proud to offer ClearCorrect to Burwood patients. The bespoke trays offer a discrete way to achieve a straighter smile and won't interfere with your lifestyle.
Get the smile you deserve. Call our Burwood practice on (02) 9747 1988 to book your consultation with our experienced orthodontic staff to learn whether you are a candidate for clear aligners in Burwood.