Sydney Smile Care in Burwood
Welcome to Sydney Smile Care in Burwood. Our compassionate, experienced team of dental professionals have been serving the Inner West of Sydney for over 30 years, providing cutting-edge, quality dentistry to keep your smile healthy and strong.
We take a gentle approach to dental care with empathetic staff, modern technology, and a wide variety of dental services to meet you and your family's needs.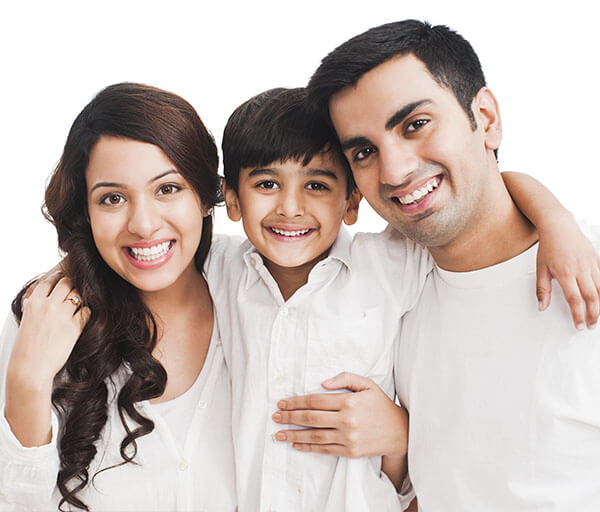 Why Choose Our Dental Centre?
Sydney Smile Care has a history of providing Burwood residents with high-quality dental care. Our service combines skilled dentistry and state-of-the-art equipment with compassionate patient care.
What We Offer
As a surgery with a full accreditation and as a registered ADA member, our patients are treated by experienced dental professionals who use cutting-edge techniques and equipment at Sydney Smile Care. We offer a broad range of dental services, including preventative dentistry, orthodontics, full mouth rehabilitation, cosmetic reconstruction, and prosthodontics.
We aim to meet all your dentistry needs while ensuring that any questions and concerns you or your family may have are addressed with empathy and understanding.
At our fully accredited practice, you can rest assured that your safety and well-being is of the utmost importance. Resources such as our state-of-the-art sterilisation facilities support us in our mission to offer high-quality care.
Convenient Location
At our Burwood dental practice, our talented team of dentists, dental specialists, and hygienists provide dental care you can trust in a convenient and accessible location. Located a short walk from Burwood Station, across from Burwood Park, you can access our practice easily at any time of day.
Park at the public parking facilities on George Street, or take advantage of 2 hours free parking at the Westfield Shopping Centre, just a short 5-minute walk from our practice.
Our Burwood dentist in Sydney is within walking distance from several schools, making it perfect for families and professionals. We look forward to welcoming you at Suite 2/74-76 Burwood Road, NSW 2134.
Family-focused Service
At Sydney Smile Care, our dental centre in Burwood, we are proud to provide quality dental care for the whole family. Our holistic and empathetic approach ensures patients of all ages feel comfortable and well cared for. We understand the importance of putting patients of all ages at ease and tailoring our care to the specific needs of each age group.
From paediatric dentistry and adolescent orthodontics to prosthodontics and dentures, Sydney Smile Care is here for you and your family at every stage of your lives.
Dentistry Services
At Sydney Smile Care, our dental centre in Burwood, we offer a wide range of dental treatments from general dentistry to cosmetic procedures to orthodontics. We also pride ourselves on providing preventative care through friendly paediatric dentistry, routine cleaning, mercury-free tooth fillings, and tooth grinding prevention.
Our team of highly skilled and experienced staff at our Burwood dentist practice offer the latest in restorative and cosmetic dentistry, including dental implants, dentures, porcelain veneers, crowns and bridges.
If you suffer from crooked or misaligned teeth, our orthodontic staff can fit a variety of devices including traditional metal braces and discreet clear aligners by ClearCorrect to help you achieve a beautiful, straight smile. The traditional orthodontic treatment will be delivered by an orthodontic specialist on site.
For wisdom tooth removal, an experienced oral surgeon can perform a simple or complex tooth extraction. We also offer the option of IV sedation and Relative Analgesia for patients with dental anxiety to ensure a smooth, gentle procedure.
Advanced Technology
We use cutting-edge technology and the latest dental science to provide our patients with the most advanced dental care available. With our 3D CBCT technology, we use 3-Shape Digital Scanner to swiftly scan teeth, soft tissues, nerve pathways, and bones, for more accurate diagnoses so we can create a treatment plan tailored to your needs.
For long-lasting, natural tooth restoration, we offer digitally guided implant surgery using premium dental implants from trusted brands, including Nobel Biocare, Straumann, Dentium, Dio.
As well as keeping abreast of advancements in dental technology, we keep accurate digital records of your oral health. By tracking the changes in your teeth over time, we can make more informed decisions regarding treatment options and take the necessary preventative measures, such as plaque cleaning with EMS airflow to eliminate discomfort.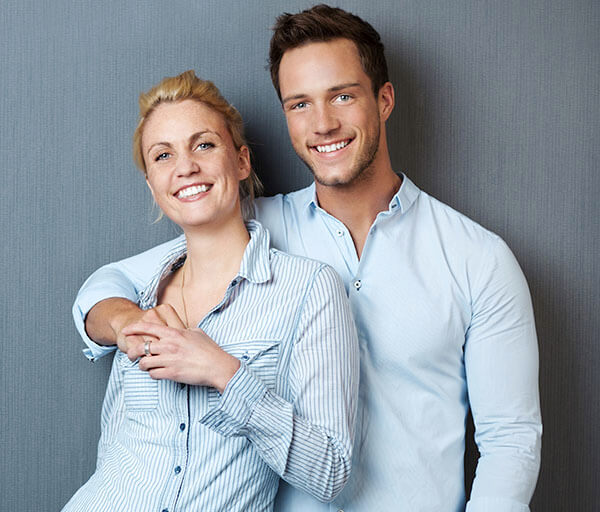 Innovative Techniques
At Sydney Smile Care, our dental centre in Burwood, our dental team uses innovative techniques to help you achieve the smile of your dreams.
For a brighter, whiter smile, we offer in-chair treatment and at-home kits from Opalescence and PolaWhite whitening systems which utilise specially formulated bleaching agents with remineralising ingredients to minimise tooth sensitivity.
If you want to correct misalignment, crowding or crooked teeth, we use the latest orthodontic techniques, including clear thermoplastic aligners and wire-and-bracket braces.
Our customer's health and safety is our priority, so we implement state-of-the-art modern sterilisation techniques to prevent contamination and eliminate microbes.
Convenient Payment Methods
At our dental centre in Burwood, we accept a variety of payment methods including cash and credit cards. We also offer a HICAPS terminal on the premises so you can make an immediate insurance claim.
Sydney Smile Care is the preferred provider for Medibank, United Funds, BUPA, and CBHS. We also participate in the Child Dental Benefits Scheme (CDBS) and accept superannuation claims after approval.
We also provide a service to enable our patients to access their own superannuation funds to have their urgent major treatment delivered. Please ask one of our friendly staff about using your superannuation funds for your dental needs.
Experienced Dental Team
At Sydney Smile Care, your dentist in Burwood, NSW, our dedicated team of dental specialists, hygienists and dentists have many years of experience, enabling them to offer our patients excellent long-term dental care year after year.
Our staff are committed to providing empathetic customer service, in addition to high-quality dentistry. Between them, our professionals speak six languages and work to make you feel at home.
We endeavour to promote lifelong oral health through education, preventative care, and thoughtful treatment options.
Sydney Smile Care Background
Our History
Sydney Smile Care has been providing exceptional dental care since 1989 when we opened our first practice in Cabramatta. Since then we have opened three more locations, including our popular dental centre in Burwood.
As an ADA registered member and a fully accredited practise, we strive to live up to the expectations of our customers by providing outstanding high-quality dental service.
Sydney Smile Care Today
With a team of 22 dental professionals, including dentists, dental assistants and hygienists and a certified specialist in orthodontics, Sydney Smile Care is a dental practice with a difference.
Our highly-skilled staff at our dental centre in Burwood understand that patient care is a crucial part of successful dentistry. We endeavour to maintain our caring approach while continuing to invest in cutting edge technology and dental techniques.
A Gentle Approach to Dentistry
Our team prides itself on our caring approach to dentistry. We seek to put our patients at ease and conduct all treatments with sensitivity.
The technology and techniques that we use support our mission to provide empathetic care, including IV sedation, enabling many patients who suffer with nerves to have a more relaxed dental experience.
Although Burwood is our home, we are committed to expanding the reach of our dental care. We work with the AHA humanitarian service to send professionals to Cambodia and Vietnam, where they perform dental procedures to underserved communities on a charitable basis.
Visit Our Dentists in Burwood
If you are searching for a quality dentist in Burwood, NSW, book an appointment at our accredited dental practice in Burwood so that our dedicated team of dental professionals can assist you in your journey to lifelong oral health.
With the help of our state-of-the-art facilities and family-focused dental care, we will endeavour to provide you with a positive experience every time you visit us.
Call our dental centre in Burwood at (02) 9747 1988 to book an appointment, or visit our Instagram #sydneysmilecare. Our experienced staff are happy to discuss the services we offer and how we can work together to reach your dental health goals.
Note: Any surgical or invasive procedure carries risks.